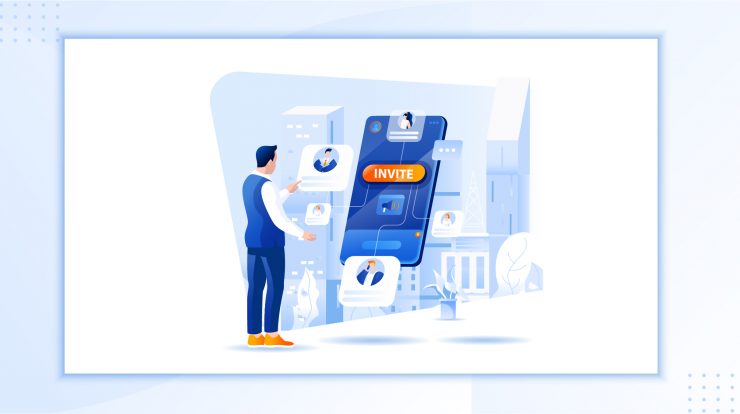 You have planned a large event – a musical performance by a famous singer who has flown down for the occasion. This is a paid event and the auditorium holds 1,250 attendees. How do you make sure you fill those seats for as little expense as possible, in order to maximize your return on investment?

Let us examine the traditional ways in which you might go about engaging with an audience that may be interested in your programme. In addition to the actual performance night, there is also the opportunity to engage with the singer and his band over cocktails and dinner. You wish to have separate invite lists for both occasions.

In a typical scenario, you would hire a design firm or an advertising agency to create collateral – newspaper ads, posters, social media posts – you would hire a PR agency to send out press releases about the forthcoming event to leading newspapers in the city and perhaps other metros. You might engage with an online ticketing portal to market and sell some of the seats in the auditorium for a fee. And of course, you would send out emailers to known audiences who have previously attended similar events and fall within your demographics of age and propensity to spend.

Let us explore the cost of working out all this marketing magic. The agency will charge a fee, something you may not be able to avoid, as you will need publicity offline and online. The PR firm will charge you a fee, again a cost that perhaps you may not be able to avoid.

Now, how about the sales team that you have assembled to work on their spreadsheets, creating and sending out emails and WhatsApp messages to a large customer database? If this process is automated through a marketing automation software such as Marketo, there is a fee to be paid for managing email volumes. There is also a social media or digital team that is actively posting on Facebook, Twitter and Instagram. What does one do with the sales team once the event is over? Do you continue to bear the overheads until the next event calls upon their services?

Perhaps, the need of the hour is an invite management tool that allows you to engage with known audiences – your database of customers who have attended similar events or 3rd party databases with a similar audience profile. This invite tool – a mobile and web application – should be able to send invitations along with event brochures, a video clip and enable the invitee to confirm participation through the mobile application. What if the invitee is able to invite his or her friends for the event as well? Imagine the multiplier effect and the strong new database you will be able to create.

Allowing invitees to socialize among themselves will also be strong word-of-mouth PR for the event and will amplify the efforts of the PR agency. In order to fill 1,250 seats, you may need to invite over 3000 prospective customers, and this can now be achieved with a fraction of the sales team strength you would otherwise have to deploy. In addition, registering the attendees at the venue could also become easier through a QR Code that resides within the invite app. You will now have real-time statistics on attendee profiles.

"nooi" is one such invite app that allows you to scale from a few invites to several thousand and nurture them through the event. Setting up pre-event sneak peeks, reminders to block the date on your social calendar, providing a map to the location and even helping you book an Uber or Ola cab to take you to your event destination.

"nooi" allows invitees to collaborate among themselves, without revealing personal details such as telephone numbers. It also allows invitees to socialize the event among their friends, triggering additional invites to them as well, and helping the organizer create a living database that makes it more efficient to send invites for future events.

This is more than just a booking app. It enables communities to come together to have an enjoyable evening, and moreover, indicate their preference to opt-in for future events that may interest them.

Is this app only for musical concerts? Certainly not. Any event, such as a wedding, a birthday, a LitFest, dance or drama, paid or free to attend, can be successfully handled by "nooi" – the specialist invite app that helps you save on invitation costs and improves event Return on Investment.

Sridharan Narayan
Independent writer & social evangelist