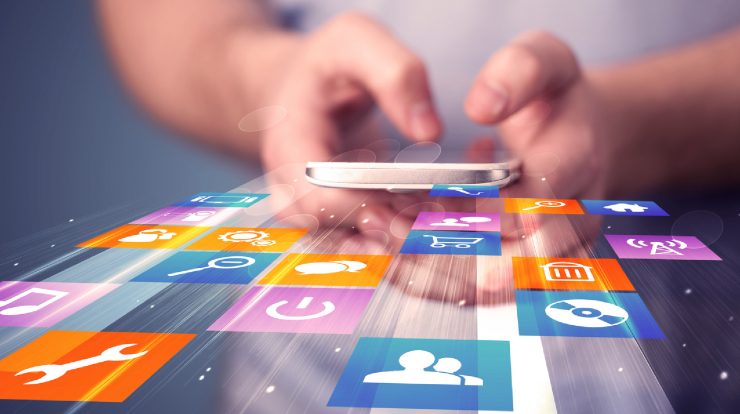 You wake up in the morning and check your WhatsApp messages. If you are a very corporate person, you will check your mail and calendar for sorting out your day.

And then you browse through Facebook, Instagram, maybe a LinkedIn to check who is up to what. You may even open a video that is relevant – usually through a forward.

But do we know how many applications there are in the known universe that we can potentially tap into?

As of first quarter of 2019, Google Play Store had about 2.1 million apps and Apple's App Store had 1.8 million apps. Amazon App Store has 600,000 plus apps. With 5 billion mobile users worldwide and with global internet penetration at 57%, one would presume that most of the applications are being used but what is the reality?

The average number of apps people use daily is 9 with the monthly average usage at 30*.

Most smartphones nowadays will have the following applications downloaded on them – YouTube, Instagram, Facebook, Netflix, and WhatsApp – others include Google Search, Gmail and Google Play and games such as Candy Crush Saga, Monster Strike and Clash of Clans.

Most of these, barring a few, are non-productivity related, making the user spend hours on social engagement, leading to loss of productivity, at home and in offices as well. The connected smartphone user is more distracted than the other breed that takes a break from the phone. The phone usage stats on display on the home screen does not deter the avid texter. It may be fair to state that the usage of applications is limited to social networking, listening to music, watching videos and playing games.

That does not mean the smartphone is intrinsically evil.

Productivity applications also have their place in a smartphone. Mobile banking software, travel software (that includes booking apps, airline apps, flight tracking apps), mobility apps (Uber, Ola, Lyft and other local players) and business productivity applications such as Hangout, Skype, WebEx, Slack and the office intranet, find their use on the smartphone.

While there are applications in wide use for collaboration, usually in a business environment, there are not many options – perhaps none – when it comes to managing invites in both personal and business environments.

Not surprisingly, when you search for 'Event' and 'Event Invite' applications on the app stores, you will find a plethora of calendars, templates for storing and raising alerts for events, design templates for creating invites but none that provide a workflow for distribution of invites and managing attendance at the event.
nooi is one such app that is enabling everyone to manage their invites for all type of events. It is gaining popularity in India and Middle East with organisers and invitees alike. Features include Sending Out Invites, RSVP, Drive to Venue, Program Details, Promotion Creatives and many more. It even allows the invitee to share the invite with others, enlarging the participation base.

Such an invite management application, in today's fast-paced world, will be a god-send for all age groups, where the comfort of knowing who will be attending, when they will reach the venue, what they will be wearing, will be of immense help – especially if there are reminder alerts and directions to the venue.

Adopting a generic invite management application will help users move away from proprietary event applications and that in turn, will free the smartphone of clutter and storage issues. In addition, it will provide a single window to multiple event opportunities and offer a single gateway to participate in events.

Currently, the total number of app publishers are 968K (Google Play), 498K (App Store) and 75K (Amazon AppStore) ** and will the addition of one more app producer, make a difference to users? Perhaps it will.

Most applications are poor copies or me-too of existing applications, with limited enhancements to features. The market basket of productivity tools has remained by and large unchanged.

nooi is unique in as much as it is a concept born out of a felt necessity and you should not be surprised to find it nesting on your home screen. nooi, incidentally, means 'invite' in Afrikaans and that is precisely what nooi is expecting to do – invite you to download and experience the power of the application, when you have scheduled your next event – a paid workshop, a family function, a group outing or even a rock concert and tap into the potential revenue of engaging with a known visitor.

*Source: TechCrunch. ** Source: App Annie