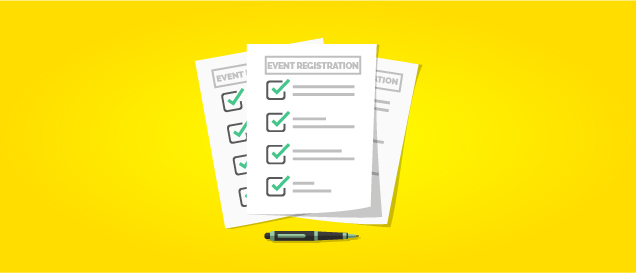 We all know how cumbersome, inviting a large number of people can be. From ensuring that the invitations reach everyone on time, to not missing out any guest from your esteemed list. We understand inviting so many people can be a challenge.
Don't get caught up in the hassles of inviting each guest Individually and yet send out personalised invites. Manage your invites smartly. With "nooi – The Invite App" you can send invitations to all the people in your guest list at your convenience.
By a simple process of uploading an excel sheet, that contains the details of your invitees, you can send the invitations. Our automated processes will integrate their names and phone numbers and will send personalised invitations to each one of them.
Here is the best way to do create Invitee List:
Your excel sheet should contain the following:
First Name (Mandatory)
Last Name
Country code (Mandatory)
Phone (Mandatory)
If you choose to Invite with "First Name" & "Last Name", please ensure names are filled properly.
If you are not keen to invite with names, then you can fill "A" & "B", in "First Name" & "Last Name" cells respectively.
You can also re-submit the same excel file many times with newly added Invitee details. This means, you need not invite everyone in a single go. You can send invites at your convenience.
Maintaining an excel sheet will not only help you manage your guests in an organised manner but will also speed up the process of inviting them with nooi.
You could also use other features such as "ATTENDING / NOT ATTENDING" and "Check In" to Interlink with the Invitee Excel List.
Most of our contacts are stored in phone devices. Below are some easy techniques you can use to export your phone contacts into an excel sheet.
For Android Users:
Phone – settings – accounts – google – contacts – sync on
Open Gmail in laptop browser – this account should be linked with the Android phone. (You can check this in phone – settings – accounts.)
Select contacts – select all – more – export
Format: Google CSV format
Save File – Open Folder – Open excel
Find and delete – +91
Find and replace – the gap in the number
For iOS users:
iPhone – settings – iCloud – contacts on
laptop – iCloud.com – sign in – contacts – settings – select all – export – vCard
laptop – http://www.unc.edu/vtoc/
Format: CSV, Comma
Encoding: windows Latin-1
Filter: v-Card with phone number
Modifications: 91- replace this International Access Code with «0»
Open file in excel
Find and delete – +91
Find and replace – the gap in the number
For extracting numbers from Whatsapp groups, you can visit https://mashtips.com/whatsapp-group-extract-contact/
For any support, we are always available at "Toll Free – 1800-120-1081" and support@nooitheinviteapp.com
Download the nooi App now! Available on Google Play and App Store. Visit https://www.blog.nooitheinviteapp